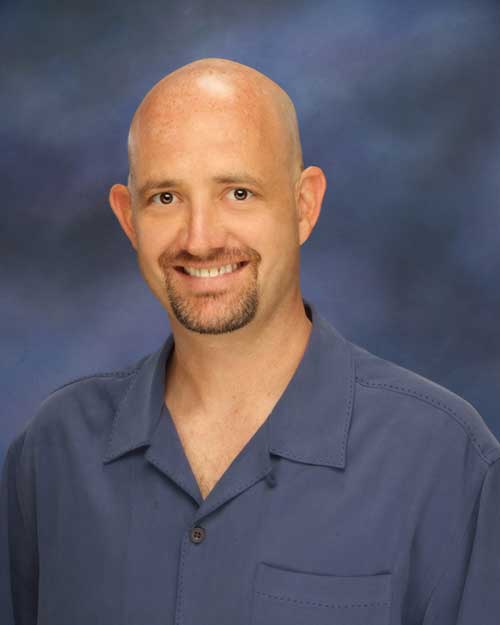 Dr. Todd G. Carter, DMD
Diplomate of the American Board of Oral & Maxillofacial Surgery
Dr. Carter has been providing oral & maxillofacial surgical care to the Maui community since 2005.   He is a Board Certified Oral & Maxillofacial Surgeon and a Diplomate of the National Dental Board of Anesthesiology.  He earned his undergraduate degree at Colorado State University and his dental degree (D.M.D.) at the University of Connecticut.  Post doctorate surgical residency training at the University of Washington allowed him to develop expertise in a great variety of oral and maxillofacial procedures.  Regularly attending continuing educational courses enables Dr. Carter to remain at the forefront of his specialty providing optimal care to our patients.  It also ensures that our patients are offered the most current and advanced treatment options.
Dr. Carter is interested in international relief work and has served on relief missions along the Peruvian Amazon River as well as Guatemala providing surgical correction of cleft lip and palate deformities.
Certifications
Diplomate, American Board of Oral & Maxillofacial Surgery
Diplomate, National Dental Board of Anesthesiology
Advanced Cardiac Life Support (ACLS), Pediatric Life Support (PALS), Advanced Trauma Life Support (ATLS)
Hospital Affiliations
Dr. Carter has served as Vice-Chairman of the Department of Surgery and is a member of the surgical staff at Maui Memorial Medical Center.  He is also privileged at the Kaiser Permanente Ambulatory Surgery Center and the Aloha Surgical Center.
Memberships and Honors
Fellow, American Association of Oral & Maxillofacial Surgeons (AAOMS)
Fellow, American Dental Society of Anesthesiology
Fellow, International Association of Oral & Maxillofacial Surgeons
American College of Oral & Maxillofacial Surgeons
Hawaii State Society of Oral & Maxillofacial Surgeons
American Dental Association
Hawaii State Dental Association
Maui County Dental Association
AAOMS Dental Student Award 2001
Univ. of Connecticut Dental School Community Service Award 2001
Honolulu Magazine "Best Dentists in Hawaii" 2009 – 2015
Publications
Carter TG, Brar PS, Tolas A, Beirne OR. Off label use of recombinant human bone morphogenetic protein-2 (rhBMP-2) for reconstruction of mandibular bone defects in humans. J Oral Maxillofac Surg 2008 Jul; 66(7): 1417-25.

Click to read article.


Bagheri S, Stockmaster N, Delgado G, Kademani D, Carter TG, Ramzee A, Dierks EJ. Esophageal Rupture with the use of the Combitube; Report of a case and Review of the Literature. J Oral Maxillofac Surg 2008 May; 66(5): 1041-4

Click to read article.

Carter TG, Bagheri S, Dierks EJ. Towel Clip Reduction of Depressed Zygomatic Arch Fractures. J Oral Maxillofac Surg 63: 1244-1246, 2005.

Click to read article.

Carter TG, Egbert M. Traumatic Prolapse of the Buccal Fat Pad (Traumatic Pseudolipoma); a Case Report and Literature Review. J Oral Maxillofac Surg 63: 1029-1032, 2005.

Click to read article.


Carter TG, Dierks EJ, Bracis K, Beirne OR. Community Acquired Methicillin-Resistant Staphylococcus aureus (MRSA) Facial Abscesses: Case Reports. J Oral Maxillofac Surg 63: 1021-1025, 2005.

Click to read article.


Shafer D, Carter TG, Piecuch J. Biomechanical Analysis of Grade IV titanium miniplates for the Fixation of Mandibular Osteotomies. J Oral Maxillofac Surg 57: 75, 1999 (suppl 1)


Links: University of Washington Cases of the Month
December 2017: Expansile radiolucency, right posterior mandible
https://dental.washington.edu/oral-pathology/case-of-the-month/
July 2010: Blue Hard Palate
http://dental.washington.edu/oral-pathology/case-of-the-month-archives/com-july-2010/

Jan 2010: Large radiolucent/radiopaque lesion right posterior mandible and ramus
http://dental.washington.edu/oral-pathology/case-of-the-month-archives/com-january-2010/

Oct 2008: Large and multilocular expansile radiolucency, right posterior mandible
http://dental.washington.edu/oral-pathology/case-of-the-month-archives/com-october-2008/

Feb 2005: Symmetrical Bilateral Mandibular Multilocular Radiolucencies
http://dental.washington.edu/oral-pathology/case-of-the-month-archives/com-february-2005/

Nov 2004: Large, Necrotic Exophytic Mass, Left Posterior Mandible
https://dental.washington.edu/oral-pathology/case-of-the-month-archives/com-november-2004/